Shopping Cart
Your Cart is Empty
There was an error with PayPal
Click here to try again
Thank you for your business!
You should be receiving an order confirmation from Paypal shortly.
Exit Shopping Cart
On-line Tarot Readings for
Well-Being and Spiritual Growth
2 for 1

Reading offer

COMING

SOON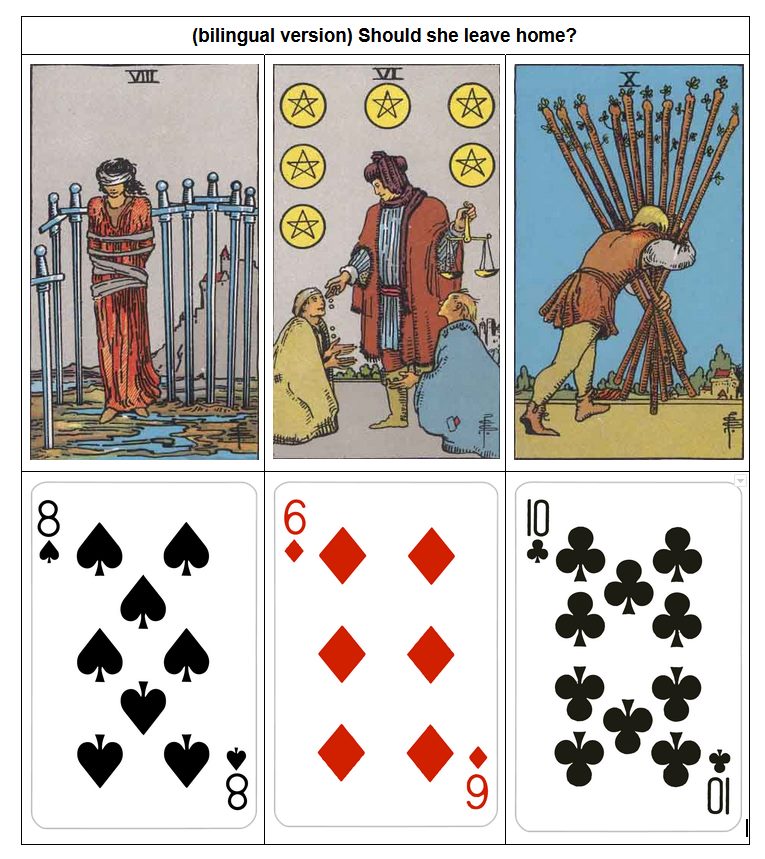 You need to overcome any fears to fulfil your dreams of living independently (8S),as you are now successfully able to realise your desires (10W) with enough money (6P).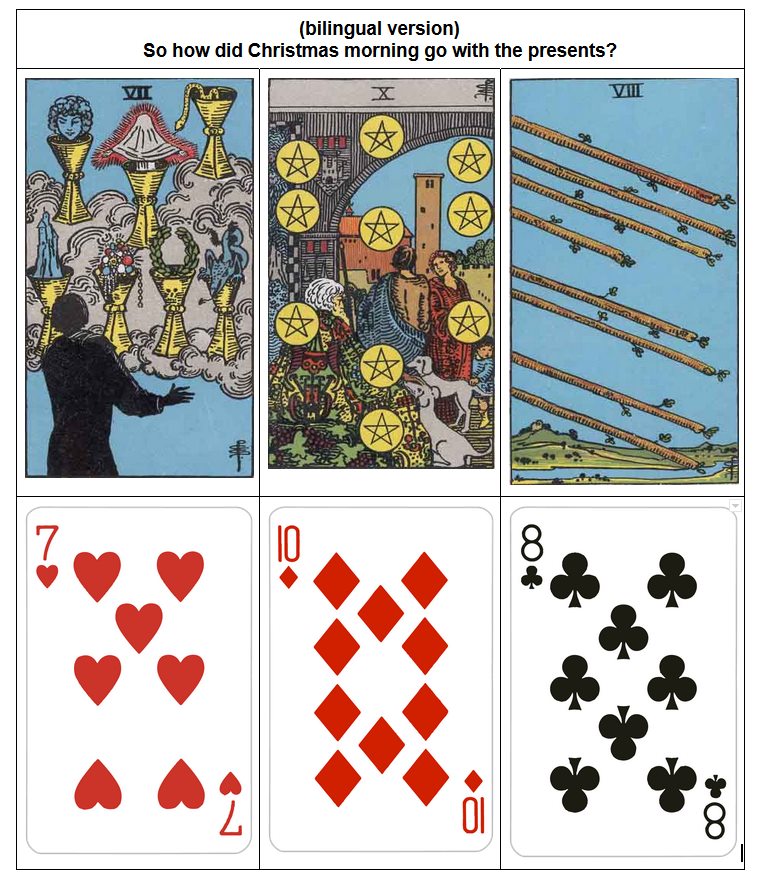 Confusion from receiving a great, fulfilling gift from someone you believed didn't like you. Now you just don't know.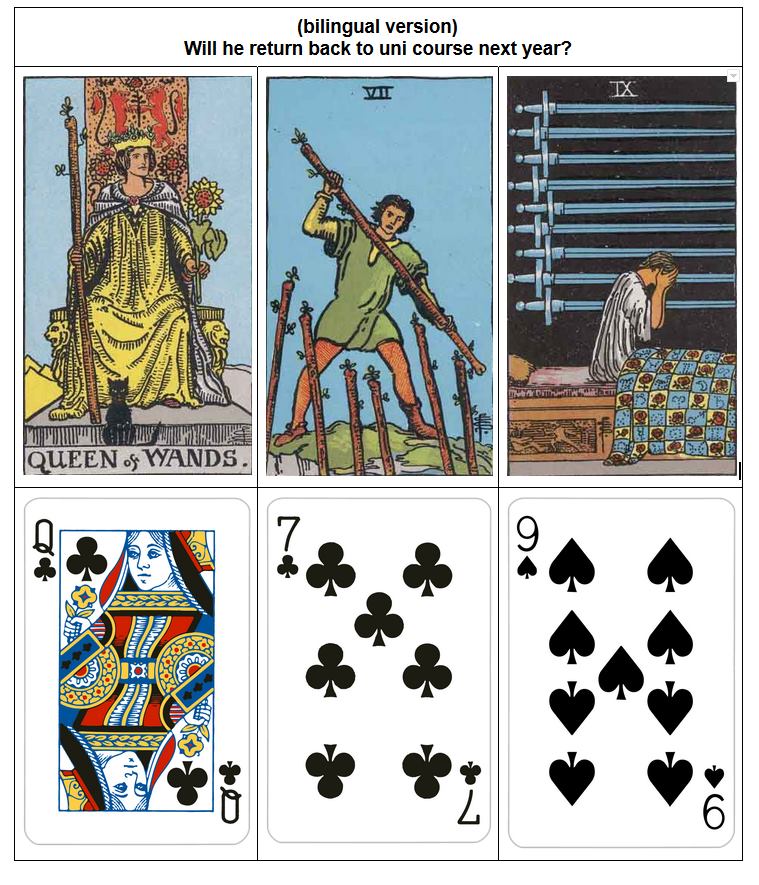 I see a lot of doubts and conflict in the cards about his desires and ambitions and ideas. On one hand he is trying to sort out his real desires (QP) while avoiding established ones (completing the course?) (7P). This conflict is leading to great anxiety over which way to go (9S). I think the parents have intuitively picked up these conflicts.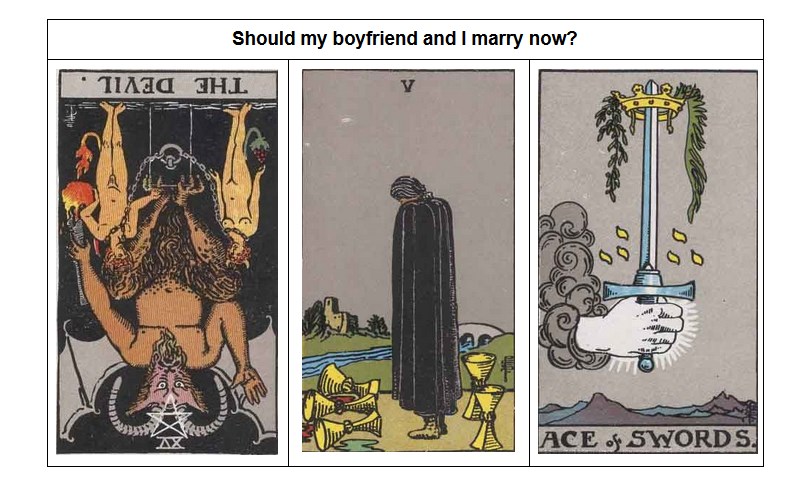 The seeker question is: "despite my parents concern, should I marry my boyfriend now?" He has just proposed.
'Yes' is suggested from the count of uprights versus reversals. However I read the cards as saying: "your impulsiveness to get your way (Devil - Reversed) will overwhelm your happy relationship to one of sorrow and resentment (5 of Cups) with surprising speed and force (Ace of Swords)". Be careful that you are marrying for the right reasons and not as a reaction to your parents' objections.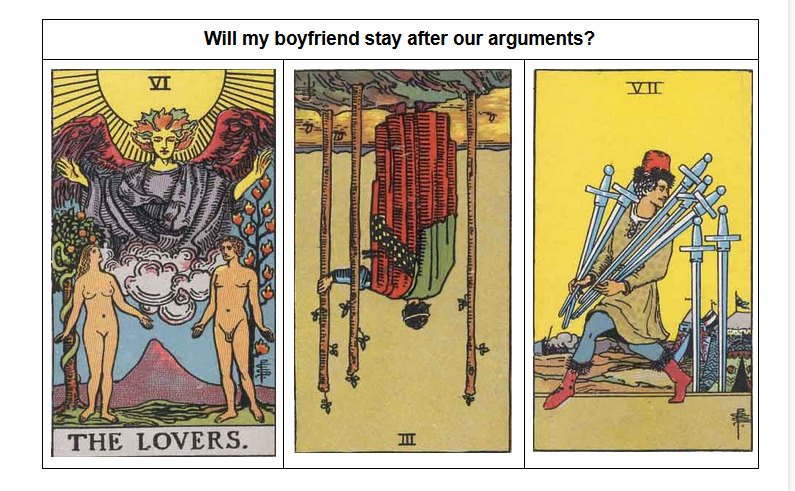 I read the cards as suggesting that "you see everything in terms of affection and mutual attraction (Lovers) while ignoring the seriousness of the arguments (3 of Wands-Reversed) until one of you will give up and leave (7 of Swords)". So, unfortunately, it may not last longer-term.

/