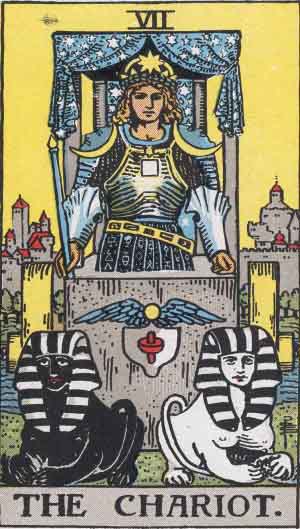 Archetype: The Victorious Hero
Spiritual: Celebrate spiritual achievement, but be aware that a sense of having arrived can be the first step toward disastrous vanity. The goal is not to be a guru, but to achieve balance and stability. As you make progress, extend a helping hand to others who still await their chariot moment.
Questions for you:
* To what extent have I arrived? What will my next challenge be?
* How can I use past achievements to their best advantage?
* What would the criteria for real and meaningful success be?